Nie Ja
"NOT I" group exhibition in Culture & Art Center "Dzyga" Gallery, Lviv, Ukraine.
March 2015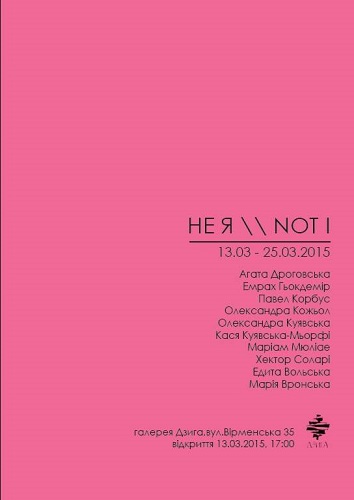 Granice
Boundaries: Transmission & Transmutation.
Group Exhibition at Centrum Sztuki Galeria EL, Elbag, Poland.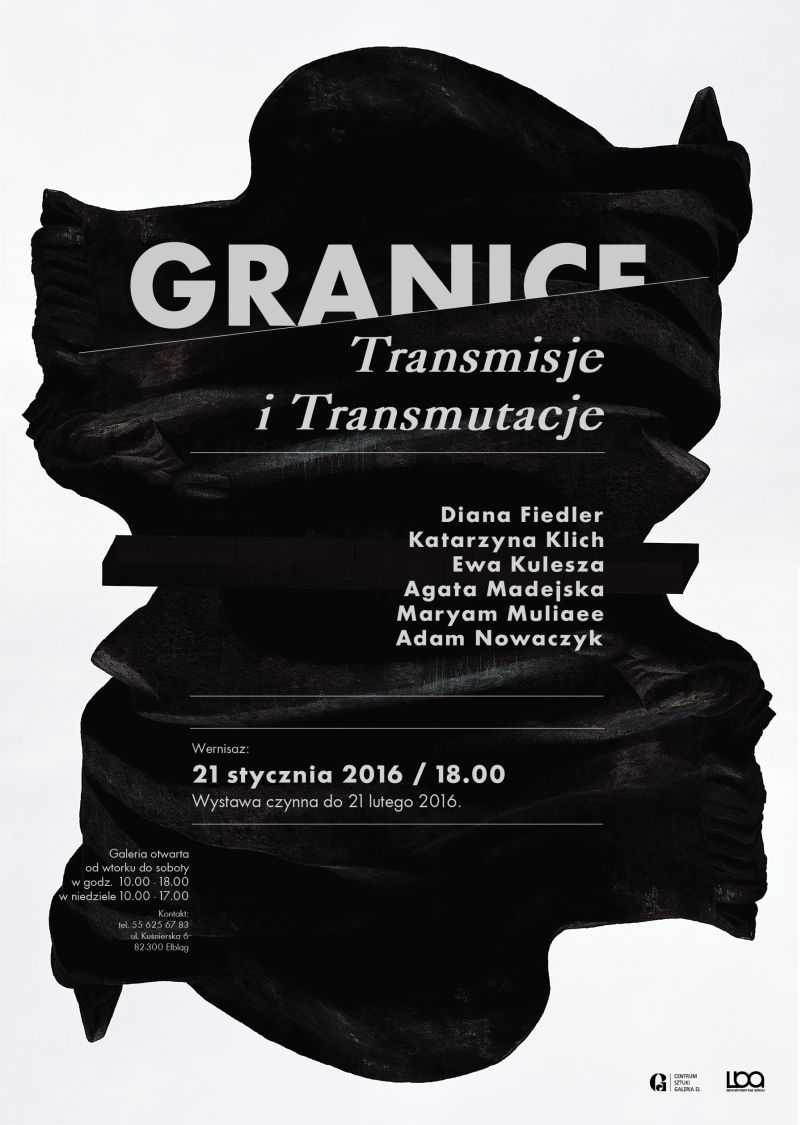 The limits of Art
upcoming exhibition in MBWA in Leszno, Poland.
Not I
BWA Contemporary Art Gallery, Katowice, Poland.
Exhibition opening: 7 september 2014, 6pm.
Arrival-Departure
Aula Gallery: University of Arts, Poznan, Poland.
opening 2 June - 6 June 2014, 10:00 am- 18:00pm.
Minimalism As A Crime Scene
22 March 2014 - 19 April 2014
CENTRUM KULTURY ZAMEK, Poznan, Poland.
The "Minimalism as a crime scene" is a result of a workshop organized by Dominik Lejman, for artists' visiting Verzegnis in a villa in the Italian Alps and in the home of the collector, Egidio Marzona, in Berlin. To see more click here.
Premiere of Lutoslawski
In memorial of Witold Lutoslawski : 19 & 20.06.2013 / 8.09.2013 at 19.00
Sala Wielka, Zamek Center, Poznan, Poland
to see more click here.
Hotel Insomnia
"Hotel Insomnia"
SATURDAY 18.05.2013 19.00-24.00
SUNDAY 19.05.2013 15.00-20.00
POZNAŃSKI BAZAR, Paderewski 7, Poznan / entrance from the Freedom Square.
to see more click here.
Unexposed
Group exhibition of forty young Iranian weman artisits: in Brussle, Athen, Warsaw and Tehran.
April - June 2013